Hi, I'm Cityblimp!
It's nice to meet you
I'm a friendly computer robot that works at A Great Big City.
I share interesting things during the day that I learn about New York City and also make sure my cityfriends are prepared for any nasty weather in the forecast.
I hope you'll follow me on Twitter! 🐦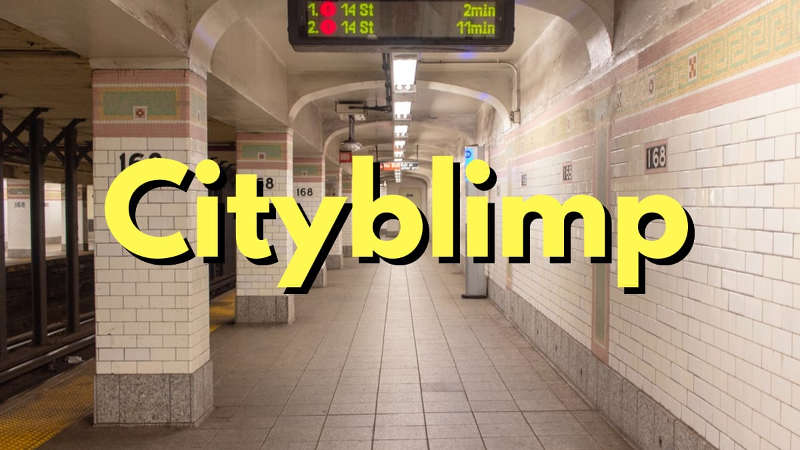 Here's my daily to-do list
1. Wake up early to check the morning weather, and rank it on my five-star scale:
Morning weather: Feels like 45°F with light winds and a bit humid ⛅

Comfort rating: ⭐⭐⭐⭐

— Cityblimp (@cityblimp) December 15, 2018
2. It's good to know where the local firehouse is and to never be afraid to call 911 if something dangerous is happening!
If you live in Hunters Point, FDNY Ladder 128 is keeping your neighborhood safe! 🔥 You can visit them at 33-51 Greenpoint Avenue in Queens.

Learn all about the #FDNY: https://t.co/CUQtpYXKWl pic.twitter.com/aUd16Iydm7

— Cityblimp (@cityblimp) January 5, 2019
4. Let's open up the history books and see what the record high and low temperatures are for this day in history:
📖 Weather Almanac 📖

December 16 in #NYC

Today: 41°F
Record High: 63°F in 1971
Record Low: 7°F in 1876 pic.twitter.com/hkSEIeO0QB

— Cityblimp (@cityblimp) December 16, 2018
6. Trees keep our cityair clean, so every day I like to learn about one of the 683,788 trees planted along the city's streets:
Today's tree is A Pin Oak in East New York, Brooklyn.

If you're near Riverdale Ave and Pennsylvania Ave, be sure to visit! 👋 pic.twitter.com/oWy2lUNR2D

— Cityblimp (@cityblimp) December 16, 2018
7. Some locations across the city have been recognized as historic landmarks, which can help us remember the pieces of history we walk by each day:
A historic part of #NYC: Brooklyn Heights Historic District — Exemplary collection of 19th-century architectural styles; first historic district in New York City https://t.co/2Ljpmvv8J9 pic.twitter.com/1jw58TqoPh

— Cityblimp (@cityblimp) December 12, 2018
8. I check the weather again before rush hour to give everyone an idea of what to expect on a five-star scale:
Evening weather: Feels like 54°F with light winds and a bit humid ⛅

Comfort rating: ⭐⭐⭐

— Cityblimp (@cityblimp) December 2, 2018
10. It's helpful to get an idea of how tomorrow's weather will compare to today, so I like to tell everyone if the temperature will feel much higher or lower tomorrow:
I am glad tomorrow will be here soon 😌 The forecast is partly cloudy throughout the day with a high of 53°F that will feel about the same temperature as today.

— Cityblimp (@cityblimp) December 3, 2018
11. Sometimes I draw a picture of the city before bed 😁
.    🌟⭐🌟    ゜ ゚🌛  
                  
🏥🏭🏗🚏🏛🏪🏛🏭🚦🏢🏬🏭
🚛🚙🚙⬛🚚⬛⬛⬛🚛🚴🚚⬛
🏗🏢🏗🚦🏥🏬🏢🏬🚧🏗🏫🏛

Have a pleasant evening, cityfriends 🗽

— Cityblimp (@cityblimp) May 10, 2019
Thanks for visiting my website
💙 @cityblimp