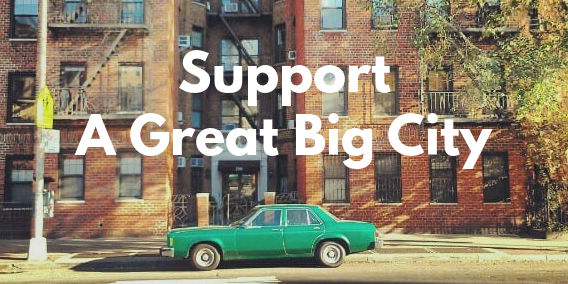 Support A Great Big City
A Great Big City has been publishing daily news for New York City residents since 2010 and is dedicated to bringing information directly to the public in a clear and trustworthy manner.
From hurricanes to crime scenes, history, events, and public service announcements, A Great Big City is a source of both breaking events and a lasting online resource for information about all things NYC.
Did you know?
💻 AGBC has been bringing you the news for 4,805 days since October 2010, and with your support, we can make it to day 4,900 🙏
---
Monthly and One-Time Contributions
AGBC runs 24/7 and offers everyone free access to every article ever published on the site.
Please consider making a contribution through one of the following options to show your support.
Monthly
If AGBC's news, photography, and events listings provide you with value, start a monthly subscription below, available based on three NYC area codes, $2.12/month, $6.46/month, or $9.17/month! 😀
One-Time Contribution
You can even donate via Bitcoin ₿ 1LdYPT8rsQLtoeoRD9LSzMfgNQjNdYNVqy
---
Advertise on AGBC
Local businesses can promote products and services to our readers and also support AGBC's future.
Visit the advertising page to view guidelines and prices.
---